PRS management has a firm and intimate understanding of the region's security threat profile, as well as decades of experience working with international organizations, both public and commercial, in challenging environments. Combined with its partnerships with Dubai-based Critical Operations Group, and Eagle Global Logistics PRS is well positioned to maintain and expand its services throughout Africa, the Middle East and Europe.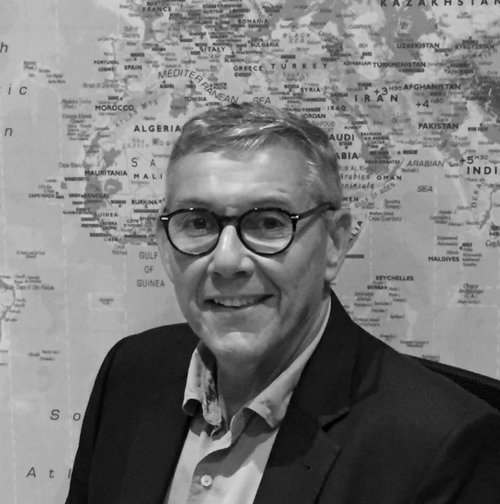 MR. RICHARD WILSON – CEO
With over 38 years of experience in military and commercial environments Richard Wilson has built a highly successful managerial career with expertise in operational and business management.
Richard completed a successful and accomplished career in the Royal Navy as a Marine Engineer on both surface vessels and nuclear submarines. Notably he served as the Liaison Officer for Souda Bay, Crete where he was responsible in Southern Europe for engineering, logistical and operational support to NATO ships operating in the eastern Mediterranean.
Since leaving, he has served in a number of executive management positions including Business Analyst, Chief Operating Officer and Chief Executive Officer. He is a co-founder and partner of Critical Operations Group (COG) and Eagle Global Logistics.
His management portfolio includes partnering with the world's governments, military units, drug enforcement agencies, peacekeeping operations, non-governmental organizations and commercial entities to deliver some of the most important and sensitive contracts in remote, austere and hostile operating environments.
He continues to be instrumental in development of the company's strategy to maximize growth and efficiency and has led the mobilization on a number of high profile projects. This includes COG's investment into Physical Risk Solutions where he took up the position of CEO to lead the company through it's growth strategy.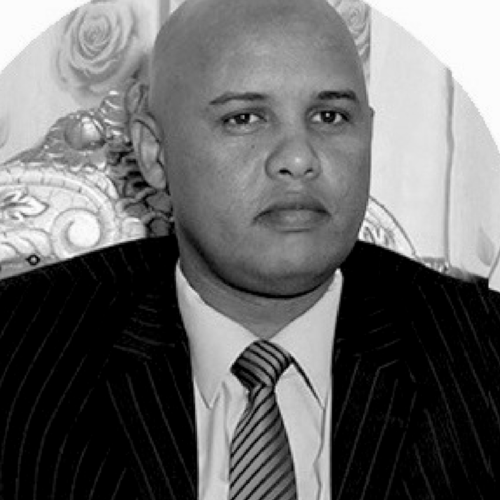 MR. JIMAALE FARAH – CHAIRMAN
Born and bred in Somaliland, Mr. Farah is the founder of Physical Risk Solutions and Eagle Global Logistics.
His specialist knowledge of the security industry and deep understanding of African culture, business and politics is instrumental in helping to forge the direction of the company and guiding the management team on operational and sensitive issues.
A graduate in economics, Mr. Farah brings with him over 10 years of entrepreneurial experience throughout the Horn of Africa including financial management, political advice, emerging markets and threat analysis.
He is passionate about his native land and is eager to invest in the development of Somaliland to build local infrastructure, opportunity and sustainability.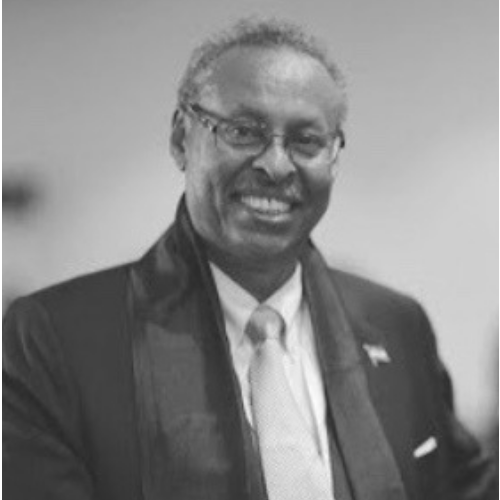 MR. MOHAMMED YONIS
Mohammed Yonis is a former Assistant Secretary General of the United Nations. He was Minister for Foreign Affairs for Somaliland from 2013 to 2015 and is a seasoned diplomat with over 40 years experience in international development and conflict management. He is a former Director and Adviser to the President of the African Development Bank and, from 2009 to 2013, he worked as Deputy Joint Special Representative of UNAMID in Darfur, coordinating efforts between the UN, the African Union and the Government of Sudan. Amongst other roles, it was his responsibility to conduct hostage negotiations.
Mr. Yonis was the Foreign Minister of Somaliland for over two years until October 2015. While in that capacity, he co-hosted the first Investment Conference for Somaliland with the UK Government in London; led a high-level delegation to the first Somaliland Conference at the European Union Parliament in Brussels in January 2015; and participated as an observer at the African Development Bank's Annual Meetings in May 2015.
Mr. Yonis holds an MPA from Harvard University where he was a Mason Fellow, and a BA in Political Science and Business Management from Miami University in Oxford, Ohio. He also holds diplomas in conflict resolution and in education obtained in Canada, Somalia and Germany. He is an expert on public policy, particularly, in relation to governance, management and peace building in Africa. He speaks fluent English and Arabic.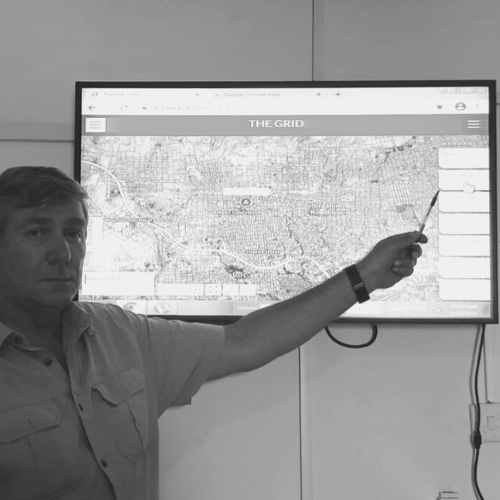 MR. J.C. FOURIE – OPERATIONS MANAGER
Mr. Fourie completed a successful and accomplished career in the South African National Defense Force as an Infantry specialist. He completed a number of foreign tours including Sudan and Burundi in support of UN/African Union peacekeeping and humanitarian aid missions.
During his tenure with PRS, Mr. Fourie has been instrumental in developing strategies, procedures and documentation in line with company expansion and diversification. He understands the complexities of operating throughout East Africa and advises on various forums as required. Through his personal commitment, professionalism and communication skills he has developed an excellent rapport with clients including, United Nations, World Bank and European Union.
He is responsible to for ensuring all aspects of the required security services are being delivered to the customers satisfaction and in accordance with the contract. With over 20 years of diversified expertise in military, diplomatic and commercial operations he has successfully managed all aspects of number of high profile security projects from initial conception to final mobilization and delivery. His determination to build infrastructure and empower the community is evident in his proactive coaching, mentoring and training of PRS' local employees.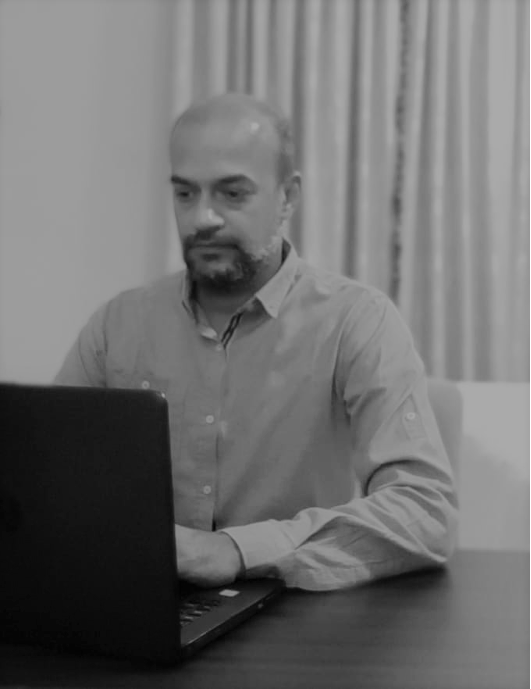 MR. MOHAMED BILAL – BUSINESS MANAGER
Bilal joined PRS 2018. Prior to this he held several financial, commercial and operational roles with Dubai based Critical Operations Group and Kabul based ACCL International. During these periods he has been integral to the growth of these companies by playing an active role with the Business Development team and subsequent mobilization of a number of high value and important diplomatic and military contracts including the US Embassy's life support services in Afghanistan.
A qualified accountant, he is responsible for overseeing all of PRS' commercial and contractual activities to ensure they deliver on client satisfaction and overall business strategy.
Bilal brings considerable experience and analytical skills to the company. His management role also includes performance management, planning, prioritization, objective setting, recruitment and selection.
He is an advisor to the PRS Board and leads with the growth strategy of the company.
MR. GERHARD BRUWER –  CLOSE PROTECTION MANAGER
Diligent, meticulous and extremely focused, Gert is an experienced professional who has exceptional communication skills, is well organised and a forward-thinking operative who leads all aspects of the PRS close protection teams.
Gert joined PRS after a successful 18-year career in the South African police force where his skills were brought to the fore on many occasions. He was an active member of their drug enforcement organisation and later on was heavily involved in special operations to combat organised crime.
His no non-sense; practicable approach ensures a successful mission outcome that delivers on client expectations in an uncompromising manner. Gert also conducts the specialised training for security personnel and clients as required including the planning and execution of specific awareness of safe room/area drills in the event of hostile incidents.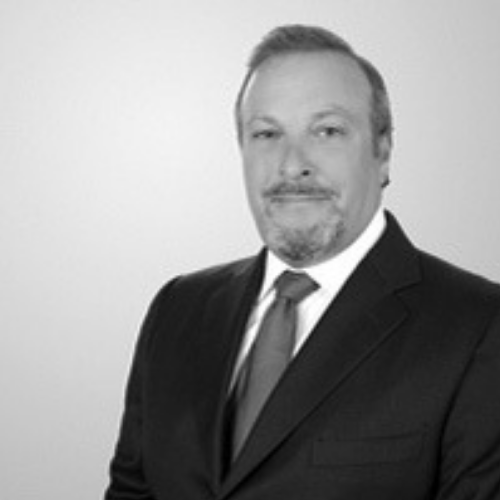 MR. SARGON HEINRICH
Mr. Sargon Heinrich is the co-founder of COG. Mr. Heinrich was a co-founder of Kabul and Dubai-based ACCL International, a leading provider of Construction, Life Support Services, Satellite/IT services, and Procurement/Warehousing to government, NGO and commercial entities in Afghanistan.
Mr. Heinrich served ACCL as Executive Vice President from its inception in 2003 until recently, and he remains an equity partner in that company. Prior to co-founding ACCL, Mr. Heinrich served as President and Principal of several companies he founded and eventually sold, the most recent being Monolith Interactive Solutions, which was purchased by internet logistics provider iLink Global in 2000.
Previously, Mr. Heinrich spent thirteen years with Bechtel Corporation leading domestic and international project management, public relations, project finance, and business development activities. These experiences culminated in his coordination and management role in the extinguishing of Kuwait oil fires after Operation Desert Storm in 1991-1993. Mr. Heinrich is based in Dubai.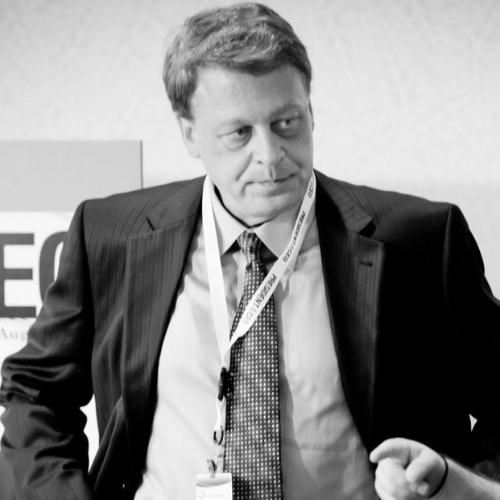 MR. PAUL STUKEL
Mr. Paul Stukel is a co-founder of COG. Mr. Stukel has acted in various roles to ACCL International since its inception in 2003, including Acting Chief Financial Officer and, most recently, Senior Advisor.Mr. Stukel is also the founder of Nexxus Publishing LLC, a Chicago-based, multi-faceted corporation that integrates media, marketing and online retailing, and which is a portfolio company of COG. Mr. Stukel was previously the Co-Founder and President of iLink Global, a Chicago-based provider of internet-based transportation management systems and on-line logistics services, which was ultimately sold to a publicly-traded company in late 2000.
Prior to iLink, Mr. Stukel was the Senior Director for Strategic Assessment for The HAVI Group, an Illinois-based $4.0 billion logistics, manufacturing and marketing company. Prior to his work for HAVI, Mr. Stukel spent approximately 10 years at PriceWaterhouse (now PriceWaterhouseCoopers) in both Chicago and London. Mr. Stukel received his CPA certification in 1989. Mr. Stukel is based in Chicago, Illinois.

© PHYSICAL RISK SOLUTIONS 2020. ALL RIGHTS RESERVED.